The Four Bartle Types: Explorers
In 1996, Richard Bartle, co-creator of MUDs (multi-user dungeons), released his Bartle taxonomy of player types and introduced us to the concept of the Explorer.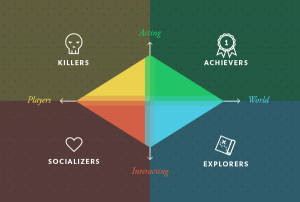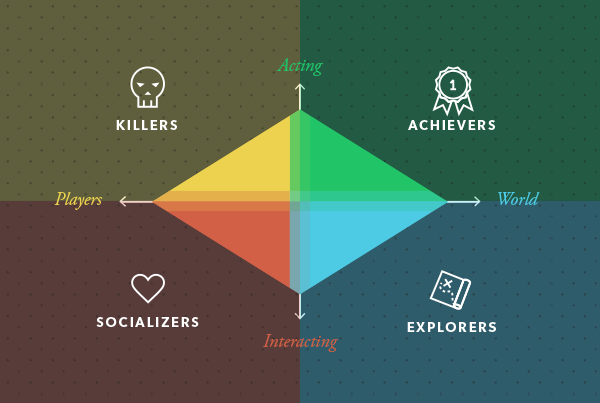 Explorers are the types of gamers who prefer exploring the game in both a physical and limitational sense. They like to discover areas, create maps and learn about hidden secrets. Discovering new glitches or easter eggs is an absolute delight for an Explorer – their prize isn't in points or winning. Discovery is the prize.
If we apply the Bartle taxonomy to a pack of cards, Explorers are Spades (due to their tendency to dig around).
What Explorers get out of single-player games
The main thing Explorers get out of single-player games is, naturally, the fulfillment of exploration. Explorers don't really enjoy games that try to move them along in a linear way and limit their ability to find things out for themselves. Especially if they're not allowed to move at their own pace.
Some limitations in games can be fun for Explorers as they go beyond typical exploration and try to push what might be considered a meta-game – trying to get the game to do something the developers most likely didn't intend for it to do in the first place. This is similar to how some Achievers are, as some people with overlap in these areas might set unique goals for themselves in games outside of what the game itself requires. For example, someone who might be an Explorer and/or an Achiever may be very into the Nuzlocke rules of Pokemon.
The main thing is that Explorers don't really care as much as Achievers about combat or gaining levels or experience points. Games with puzzles and ones that reward attention to detail typically are more interesting to Explorers. They enjoy surprises and doing new things while still getting new outcomes. They also thoroughly enjoy systems analysis and theorizing about games, either by themselves or with other Explorers.
According to Wikipedia,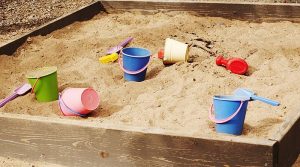 The Explorer will often enrich themselves in any back story or lore they can find about the people and places in-game. Whereas an Achiever may forget about previous games as soon as they've conquered them, the Explorer will retain rich memories about what they experienced about their adventures.
Good single-player games for Explorers may have some of the following traits:
puzzle-based (like Myst, The Witness, Portal, World of Goo)
open world/sandbox (like Minecraft, Skyrim, Fallout, Red Dead Redemption, Grand Theft Auto)
lore-based (any game in the Zelda series, any game in the Dark Souls series, any game in the Assassin's Creed series)
simulation of systems (like SimCity, Roller Coaster Tycoon)
What Explorers get out of multiplayer games
Explorers in multiplayer games enjoy sharing what they've learned from their exploratory excursions. They'll enjoy games with other Explorers as they can share secrets they've discovered, get help from Achievers in finding new areas and probably accidentally pick up achievements along the way, and typically play well with Socializers who will talk through their discoveries with them. Explorers tend to like to teach other gamers about what they've found in games.
The biggest incompatibility in all of the Bartle Types is typically between Explorers and Killers, however. Killers tend to interfere or inhibit exploration and this can be really annoying for Explorers. It can be really enjoyable for a Killer to frustrate an Explorer, though…
MMOs (particularly MMORPGs) usually offer a lot of lore and build on previous games. The biggest problem with MMOs and Explorers is that they're pretty weird about what they enjoy within these games and if it feels like a chore, they will promptly stop. Per Wikipedia, "This is of course true to some extent of all gamers, but Explorers can be notoriously fickle, abandoning a popular game within mere weeks while spending months or years delving deeply into a less-popular one."
So much like the other Bartle types, Explorers tend to enjoy most MMOs but they'll also enjoy new co-op games in general as well as games that allow them to go off and do their own thing while still playing with another person.
Options for co-op games to play with a predominantly Explorer type
The way the Bartle taxonomy works isn't that you're just strictly in one box on the chart. You have percentages apply to you and you may have some leanings some days and other leanings on other days.
The Explorer type pairs well with Achievers and especially other Explorers in terms of co-op game enjoyment. Socializers get along with just about everyone.
Here are some options to consider:
Puzzle-based games, like Lara Croft, Portal or Human Fall Flat
Games relying on procedural generation, like Don't Starve, Left 4 Dead or Minecraft
Turn-based strategy games (especially games with fog of war mechanics), like Age of Empires or Civilization
Pretty much any MMO with secrets and/or lore, like World of Warcraft
Regularly updated games with large community bases for sharing secrets and tricks
One game type I wouldn't recommend with an Explorer is one where you need to stick together in order to successfully play it, like Divinity Original Sin or Final Fantasy: Crystal Chronicles. An Explorer may get you both killed pretty early on and it might lead to a particularly bad co-op experience as you'll both end up frustrated. And dead a lot.
To see the full list of games we've reviewed that Explorers might enjoy, check it out here.